The 8th Annual Tour de North Port, "It's the Green Pumpkin!", is a fun bicycle ride among some of the most beautiful pine flatwoods forests that can still be seen in Florida! Cyclists will follow an on-road route of either 15, 35, or 65 miles with each route having its own color-coded road markings, or choose the "Gravel Grinders" off-road route for mountain bike enthusiasts, led by Eric Latimer of Real Bikes in Venice."Gravel Grinder" riders will first follow an on-road route for about 7 miles before heading over the Connector Bridge at the Myakkahatchee Creek Environmental Park to ride about ten miles on the gravel through the Carlton Reserve before heading back over the Connector Bridge for the on-road ride back to Imagine School for a total ride of about 25 miles.Printed directions for all the routes will be available and they can also be downloaded. The Tour de North Port is NOT a race.
Breakfast/check-in/on-site registration starts at 7AM, group starts begin at 8AM.
Full mobile SAG (Support and Gear) provided by Louie's Bicycles and The Bicycle Center, catered breakfast by First Watch Cafe, catered lunch prepared by the Earth Cafe, desserts, rest stops that feature homemade snacks.
Those who register by Oct. 1 are guaranteed to receive a free ride t-shirt, "got shade?" sunglasses, and a goodie bag.
Pre-registration fee: $40. Choose your distance 15, 35, 65 miles (on-road) or "Gravel Grinders" (off-road).
$10 for children under10 and accompanied by an adult. (Does NOT include a t-shirt.)
Group registration: For groups of 6 or more, $35 per rider. Registration forms must be mailed to: 3597 Froude St., North Port, Fl, 34286 and received no later than Friday, October 20.
On-line pre-registration will be available up to midnight Friday, October 20.
The on-line adult pre-registration is $40 plus a $2 processing fee.
The on-site registration will be $45 per rider, cash, check or card.
Helmets are required.
Breakfast provided by FirstWatch/pre-registration check-in/on-site registration/ begins at 7AM in the cafeteria of Imagine School, 2757 Sycamore St., North Port 34289.
Group starts begin at 8AM.
Lunch available from 11AM-1PM.
Rest Stops are open and SAG provided until 2PM, at which time the ride is considered officially over.
Parking on campus and along Sycamore Street.
Group starts:
65 miles: 8:00 AM
35 miles: 8:05 AM
15 miles: 8:10 AM
Gravel Grinders: 8:15AM
NO RAIN DATE, NO REFUNDS.
Directions: From I-75: Toledo Blade Exit, #179. Travel south to turn left at the traffic light at Gateway Blvd. (gas station on the right). Then first right onto Sycamore St. Parking is on campus through the Imagine School entrance on the right. From 41: Toledo Blade Blvd., north. Turn right at the 5th traffic light, Gateway Blvd., then first right onto Sycamore St.
The Tour de North Port is sponsored by People for Trees, Inc., a local 501c(3) non-profit group that since 1997 has been promoting the importance of protecting and maintaining our native tree canopy through educational outreach programs, workshops, and tree plantings. The ride will help us to continue those efforts.
Important Waiver: Please print, sign and bring this waiver with you on Oct. 22.
Contact us for more information or to become a sponsor.
Routes are currently not available for downloading. Cue sheets will be available the day of the ride, and color-coded arrows will be painted on the roads. Thank you!"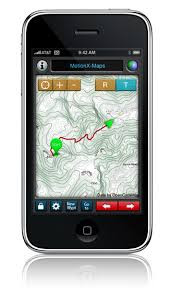 Download your route!
65-mile download @ www.strava.com (Note: SKIP any prompts to sign up for a trial!)
Go to Explore
Go to Activity Search
City/State (North Port, Fl)
Keywords: Tour de North Port Metric Century
List will come up, go to page 2
Find Tour de North Port Metric Century
Download to your GPS